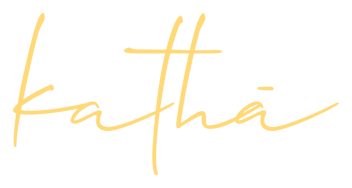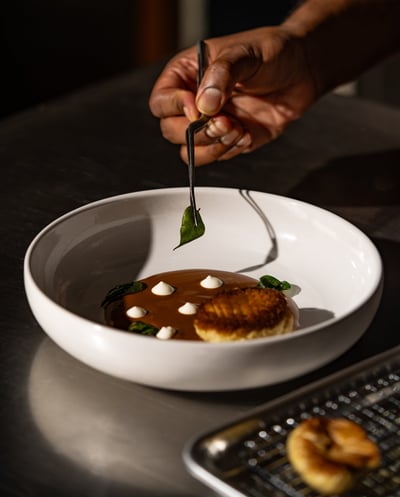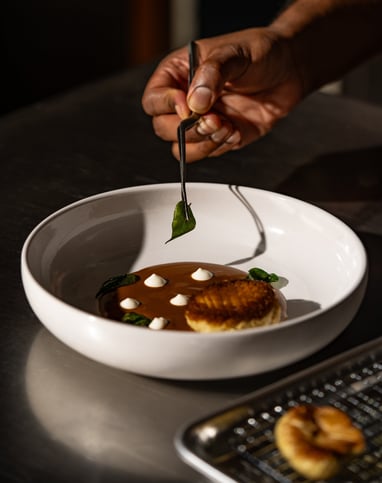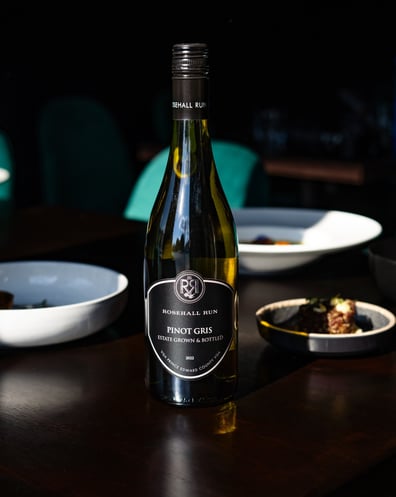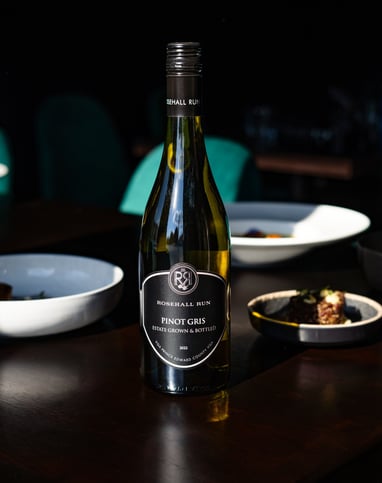 "Tales Spiced with Love, Cooked with Passion"
At Kathā, each dish is a chapter in the grand narrative of Indian cuisine, reimagined for the contemporary palate. Our menu is an evolving tale, changing with the seasons to bring you the freshest flavors that Ottawa has to offer.
8-Course Blind Tasting Menu: A Culinary Odyssey
Prepare to be taken on a gastronomic voyage across India's multifaceted culinary landscape through our signature 8-course blind tasting menu. Crafted with expertise and served with eloquence, each course is a surprise that unfolds layer by layer, just like the stories our grandmothers told us — or as we say in Hindi, "kathā."
Price: $100 per person
Wine Pairing: Additional $50 per person
Duration: Approximately 2.5 hours
Dietary Restrictions & Allergies
We take dietary restrictions and allergies seriously. Please inform us at the time of reservation, and we will do our best to accommodate your needs.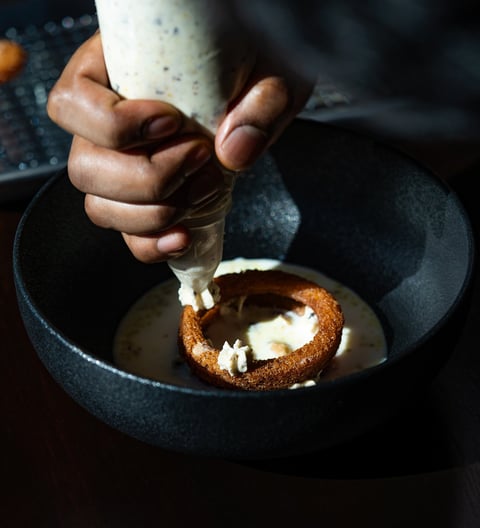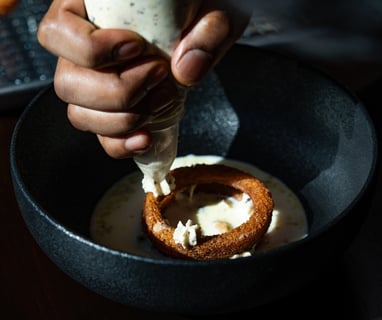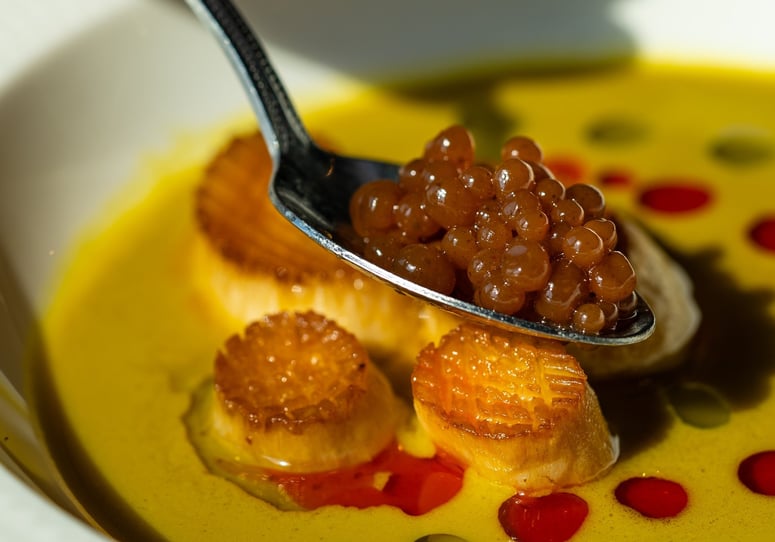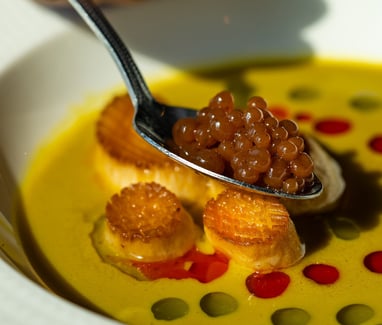 About Kathā: Where Modern Meets Tradition
Nestled in the heart of Ottawa, Kathā represents a confluence of India's rich culinary heritage and Canada's vibrant food scene. Founded with the vision of transcending borders and creating a gastronomic utopia, Kathā is more than a restaurant—it's an experience that tells a story with each dish served. Our name, "Kathā," comes from the Hindi word for storytelling, encapsulating our philosophy that food, like a good story, has the power to captivate, inspire, and transport you to different worlds.
"Kathā – The Art of Storytelling Through Food"
Our Philosophy
At Kathā, we believe in the integrity of ingredients, the magic of flavors, and the experience of dining as a communal, enriching narrative. Our focus is on offering a journey through India's diverse culinary landscapes via our 8-course blind tasting menu, reimagined through a modern lens.
Our Ingredients
Committed to excellence, we prioritize using local, seasonal produce sourced from Ottawa's best suppliers. This ensures that each dish celebrates both the region and the season, offering you a taste experience that is both contemporary and rooted in tradition.
Our Team
Led by a team of passionate chefs, each a master of their craft, Kathā is dedicated to providing an unforgettable dining experience. Our staff, handpicked for their expertise and dedication, share our vision and are committed to making your visit a memorable chapter in your own life story.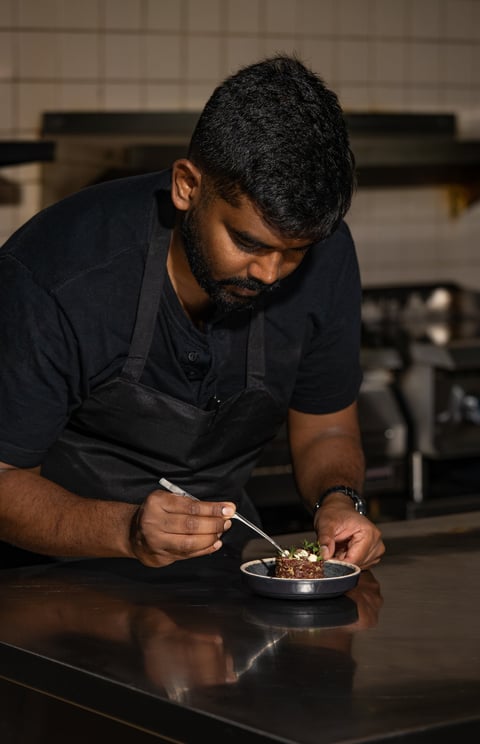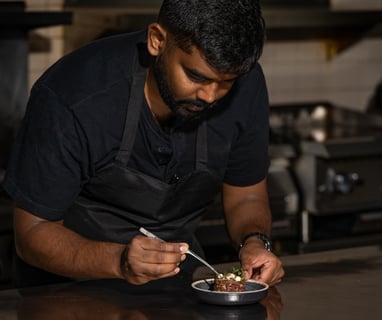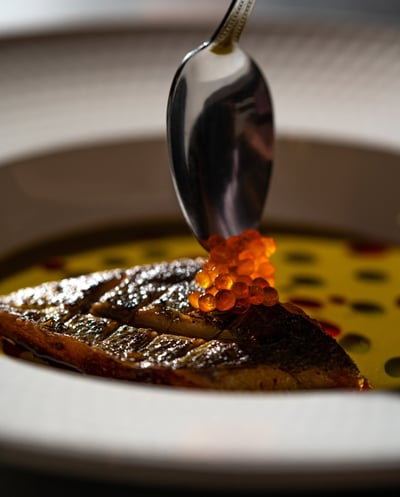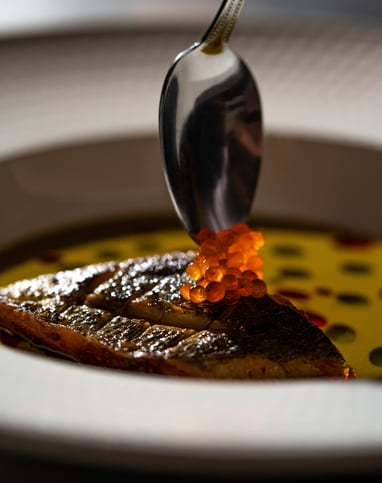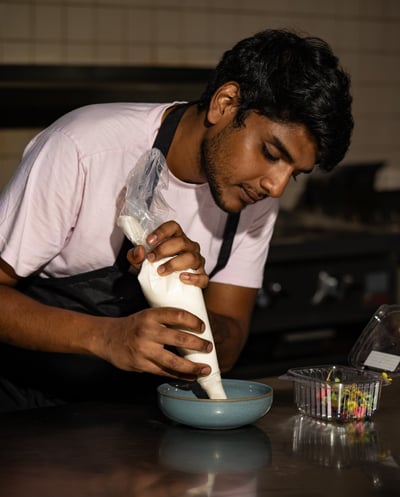 Get in Touch with Kathā
We would love to hear from you, whether it's to book a table, discuss dietary requirements, or plan a special event. At Kathā, your experience matters to us, and we're here to make it memorable.